AU FESTIVAL DE LA VILLE DE MOLĖTAI – UNE RENCONTRE AVEC TELTONIKA
#teltonikaracing, #teltonikaenergy, #events, #moletai, #teltonikaems, #teltonika, #teltocharge
June 22, 2022
On the weekend of midsummer holiday "Joninės", Molėtai hosted an annual city festival with many fun activities for its residents and guests. This year, the city celebrated its 635th birthday and Teltonika took part in the event for the second time.
Interactive activities and competitions
During the event, the city's residents were invited to meet Teltonika's employees in a special tent and participate in technology-oriented educational and entertaining activities. The trainer of Teltonika EMS Academy taught how to solder electronic components and presented the types of them. Soldering skills and knowledge were tested in competitions. The best solderers and future engineers have won Teltonika's prizes.
The exhibition of some of our electronic devices was presented to the participants at the event. It was carried out by putting together production phases from the printed circuit board to the finished device. Director of the Molėtai Technology Center, Paulius Rutkauskas, introduced the manufacturing journey of the devices and their functionality.
In Molėtai, Teltonika was also represented by a unique robot from our partners: Elinta robotics, which is a supplier of the large part of the robotic equipment. It works securely without having to be caged so that everyone can see it up close. One of our engineers has presented the robot with its functionality.
Teltonika Energy has installed an EV charging station with its product TeltoCharge, which can easily be mounted on the wall. The founder Arvydas Paukštys has tried the device by charging his car. 
Dakar rally racer and multiple rally champion Vaidotas Žala has also visited the event. He took a miniature Dakar MINI radio-controlled model and rode it through the ramp on the improvised race track. Vaidotas was also called on stage at the event at the Molėtai District Municipality Square, where he presented rally adventures, future plans and encouraged the audience to work in Teltonika. 
The founder of Teltonika Arvydas Paukštys has been awarded "Garbės piliečio" (en. Citizen of honor) award for his efforts to develop the city by creating high-value jobs and support.
About Molėtai Technology centre
The construction of the "Teltonika Tehnology Centre" is underway. The modern facility will open this autumn and will host telemedicine and network equipment design office, laboratories and testing workspace with modern assembly lines. 
The main objectives of this project are to create well-paid, high-quality jobs in the Molėtai region, encourage people to engage in engineering and produce high-tech technologies locally. Teltonika will also be able to produce more advanced technologies that help society: artificial lung ventilators, bracelets with atrial fibrillation detection, electric charging stations and others.
During the construction of the Teltonika technology centre, more than 80 employees have already been hired and are preparing for the opening of the facility and training in Vilnius.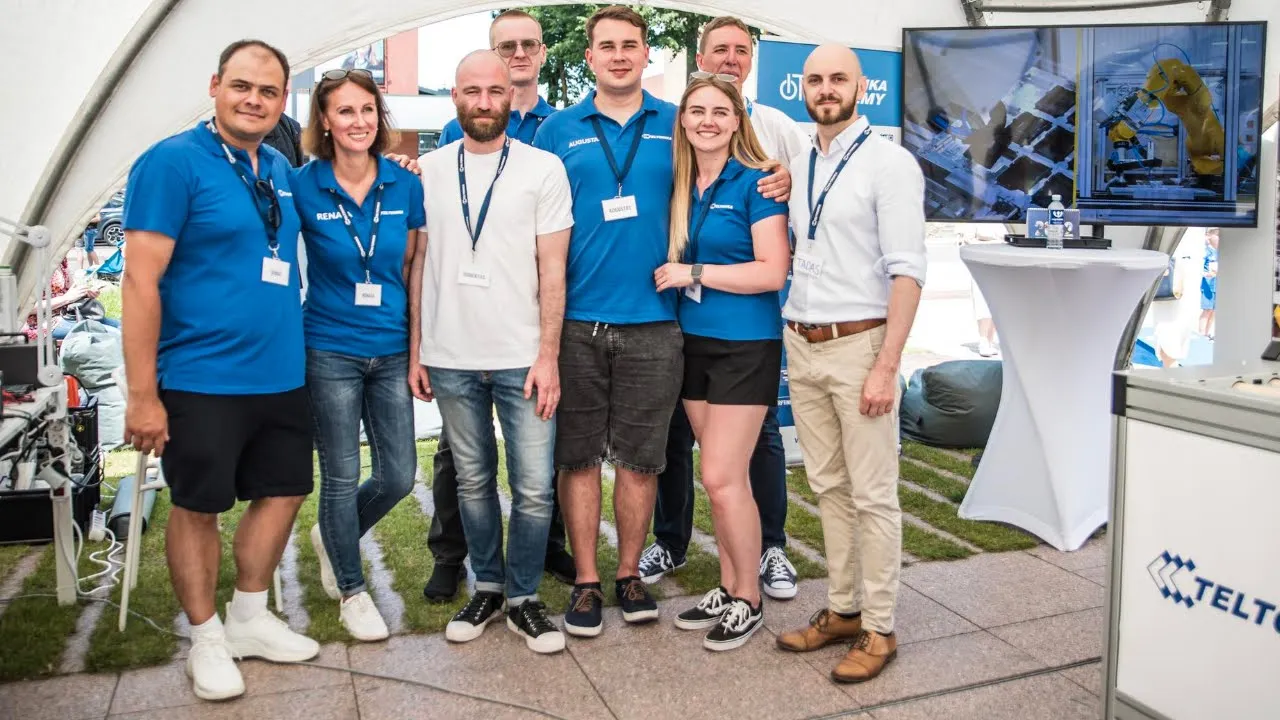 WIE DIESE GESCHICHTE?
Teilen Sie es mit Freunden!
SIE HABEN EINE FRAGE?
Wir sind hier, um zu helfen!